100 Women's Fitness Cardio Training Sports Bra - Black
451 pcs sold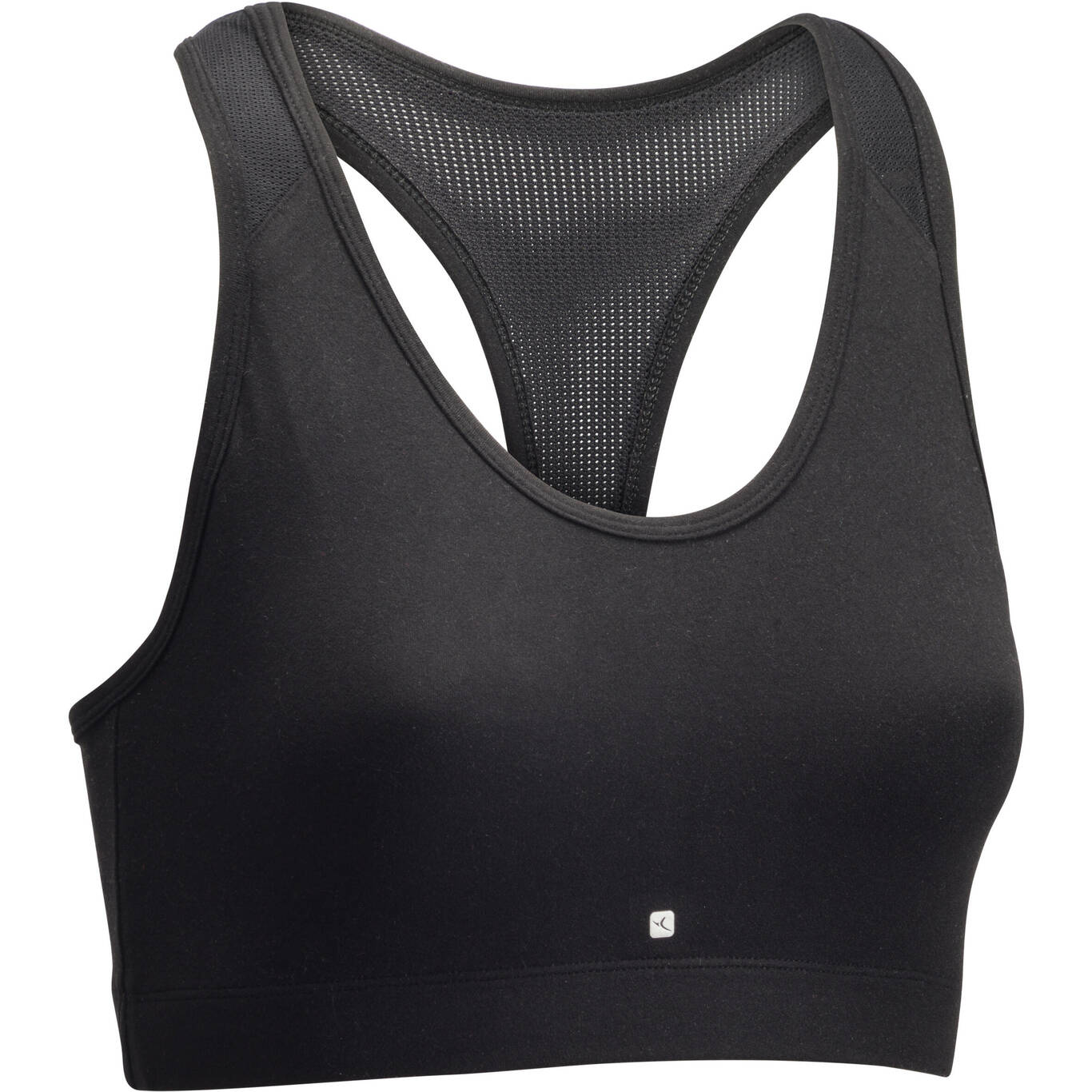 Store Availability
This product is currently unavailable for your region
Please select a size
We created this fitness sports bra for low-impact activities: strength training, gentle gym, stretching, Pilates.

We have chosen polyester for maximum comfort: ultra soft, it wicks away perspiration.This sporty-looking bra is an essential part of your fitness wardrobe!

Main fabric: 16.0% Elastane, 84.0% Polyester; Lining: 10.0% Elastane, 90.0% Polyester; Back fabric: 18.0% Elastane, 82.0% Polyester
BENEFITS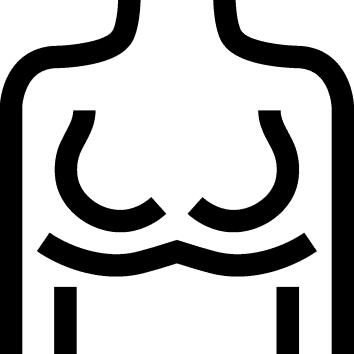 Breast support
Light: reduces the movement of the bust* by 16% during low-impact activities.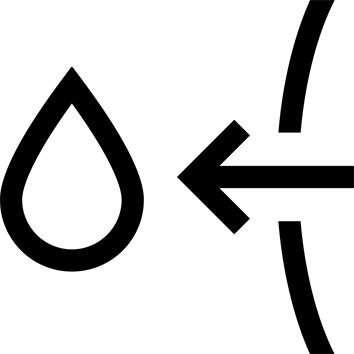 Moisture management
Breathable, quick drying fabric to keep you dry while training.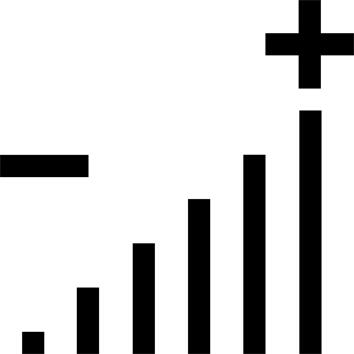 Adjustable
This sports bra does not have a band adjustment system.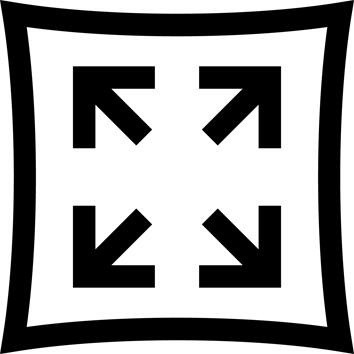 Stretch
The fabric's elastane content provides ease during movement.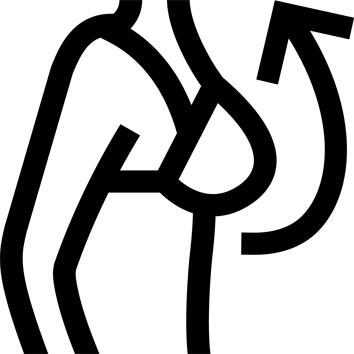 Shaping
This sports bra can be fitted with removable pads to enhance your chest.
TECHNICAL INFORMATIONS
Soft cups with the option to add foam padding
The light support fitness bra 100 has soft cups with no padding.You can add foam padding if you want, using the special openings on this model.
---
A sports bra designed for low-impact activities
The light support fitness bra 100 is ideal for doing low-impact* fitness activities such as stretching or strength training. The support level is especially well suited for small bust sizes.
You can add foam padding if you want, using the special openings on this model.*Reduces impacts by 16% compared to a regular bra when doing low-impact activities.
---
A sports must-have to protect your chest
While exercising, your breasts, which are fragile and supported almost exclusively by skin, experience much more stress than in everyday life. No matter your cup size or age, they are subject to movements and bouncing that can create a force of up to five times their weight. A sports bra provides the support and comfort you need while exercising. It protects your chest from impacts, pain and premature sagging.
---
Picking the right support: not too weak, not too strong
The movements of sports activities stretch the skin and ligaments of the bust. Without sufficient support, you may experience pain or premature sagging. But too much support can also be harmful over time: it must be perfectly suited to your cup size and the intensity of your effort. The aim is to protect your bust without altering natural breast movement.
---
Three different support levels for your sport
We designed our sports bras with three different support levels depending on your sport: low support for sports with gentle chest movements (Pilates, stretching, strength training); medium support for activities with moderate, non-repetitive bouncing (fitness dance, cardio training); high support for sports that involve intensive movement (step, treadmill running, trampolining).
---
Choosing the right sports bra size
If your sports bra fits well, you can be confident that it will support your chest and be comfortable. To pick the right size, take a tape measure and measure your chest circumference (without a bra): face a mirror; hold your tape measure horizontally at the top of your back towards the bottom of your shoulder blades;
bring the tape measure across the fullest part of your bust; take the measurement without pulling it tight; refer to the corresponding table to find your size.
---
How are Domyos bras designed?
Domyos sports bras are designed by our sports team to optimize your comfort and prevent health issues. We don't use underwires as they can cause injuries and compress lymph nodes, we minimize seams around the nipple to prevent irritation and we opt for components that wick away perspiration to keep you comfortable and make it much less likely your skin will become irritated.
---
How are Domyos bras tested?
All our models are verified in our labs using our bust support test, which measures the decrease in acceleration of the breasts during sports*. They are then rated on a scale of 1 to 5: 1 for light support, 3 for medium support and 5 for high support.
*The Domyos fitness bras guarantee a decrease in the acceleration of the breasts of at least 10% (level 1) and up to 50% (level 5) compared with a regular bra.
---
Are Decathlon products tested before being sold?
Of course! All our fabrics must successfully pass rigorous lab tests to ensure your satisfaction and safety. We check them for colourfastness, resistance to repeated washing, perspiration wicking and more. We call these our "torture tests".
And after that? Athletes like you test the products during their sport sessions. We listen to and analyse their feedback to fix what needs to be improved so that you can enjoy new outfits!
---