PAYMENT METHOD
We provide several payment options for your convenience.
● PAYMENT BY CREDIT CARD/ONLINE DEBIT
Choose "Credit Card" on the payment page and enter your credit card/debit card informations:
16 digits card number
CVV Number: 3 digits secret number on the back of your card
Card expired date
OTP number which will be sent to your phone number
You will get confirmation email if your transaction is succeed
*Note:
Only for card with VISA, Mastercard, JCB, and American Express logo
Please be sure your card already registered for Online Debit transaction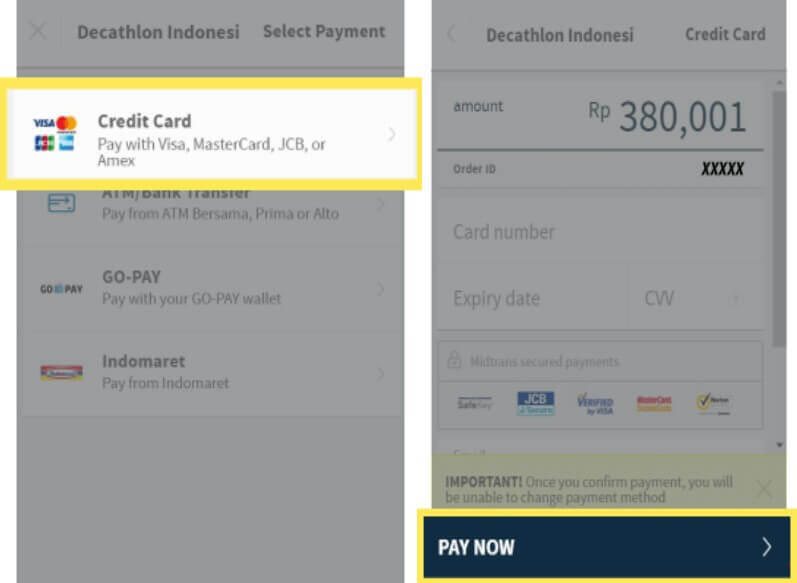 ● PAYMENT BY BANK TRANSFER
Choose "Bank Transfer" on the payment page
Choose the desired Bank
Click "see account number" to get your virtual account number
Enter your virtual account number when you pay the transaction by ATM or Mobile Banking
*Note:
Virtual Account number and payment instruction will be sent to your email automatically
Bank account other than BCA Bank, Mandiri Bank, BNI Bank, and Permata Bank please select "Other bank".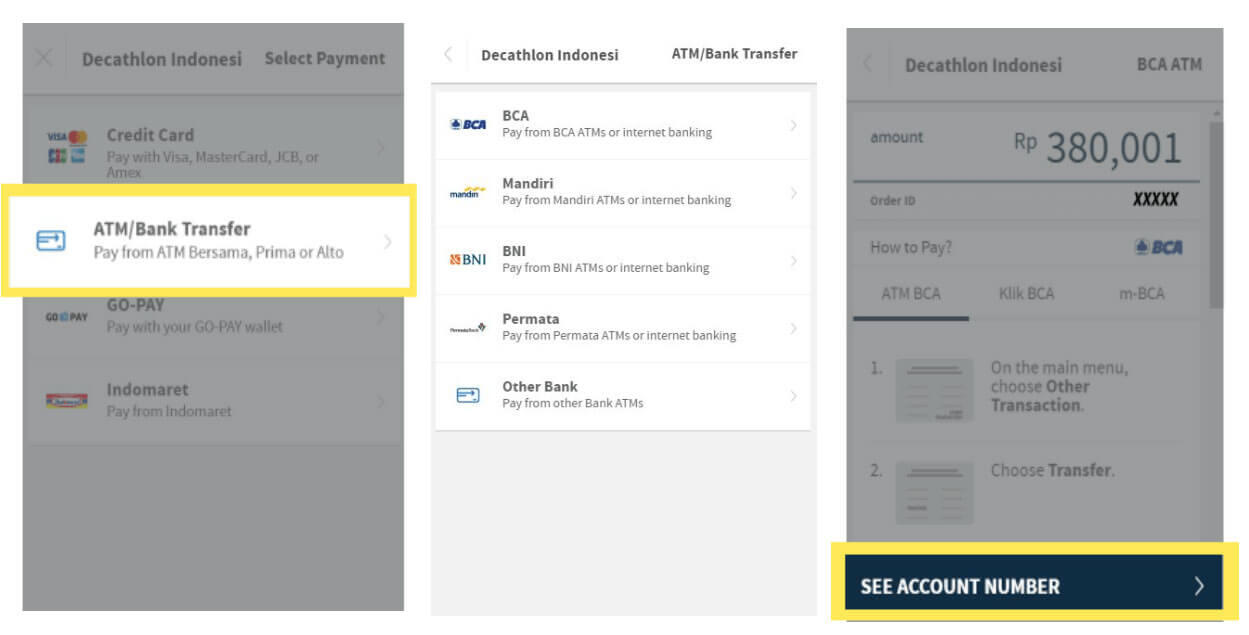 ● PAYMENT BY CONVENIENCE STORE: INDOMARET
Choose "INDOMARET"
Click "PAY NOW" to get payment code
Show the payment code to Indomaret cashier
*Minimum transaction Rp100.000
*Maximum transaction Rp5.000.000
Payment code and payment instruction will be sent to your email automatically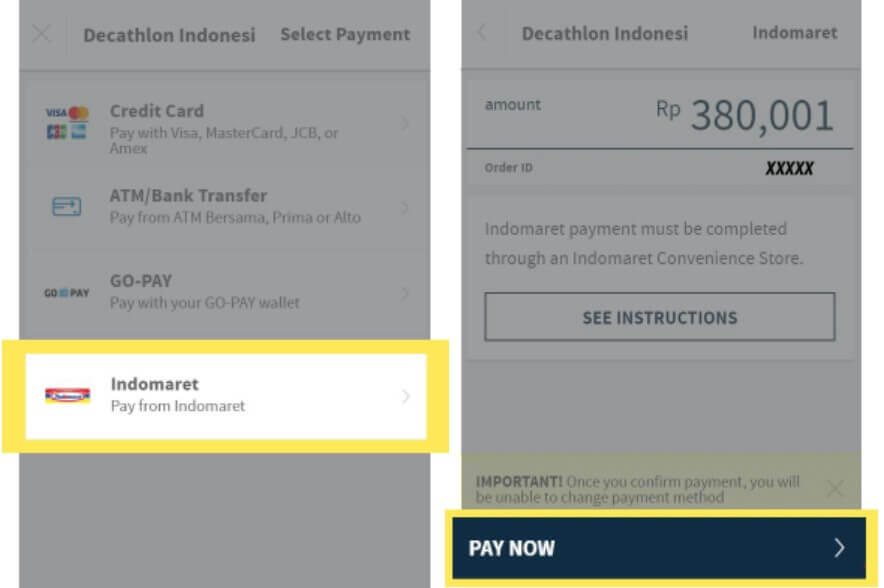 ● PAYMENT BY GO-PAY
Choose "GOPAY"
Click "Pay now with Gopay" to get your QR code
Open your GO-JEK application
Click "Pay" then scan the barcode
Check transaction detail and click PAY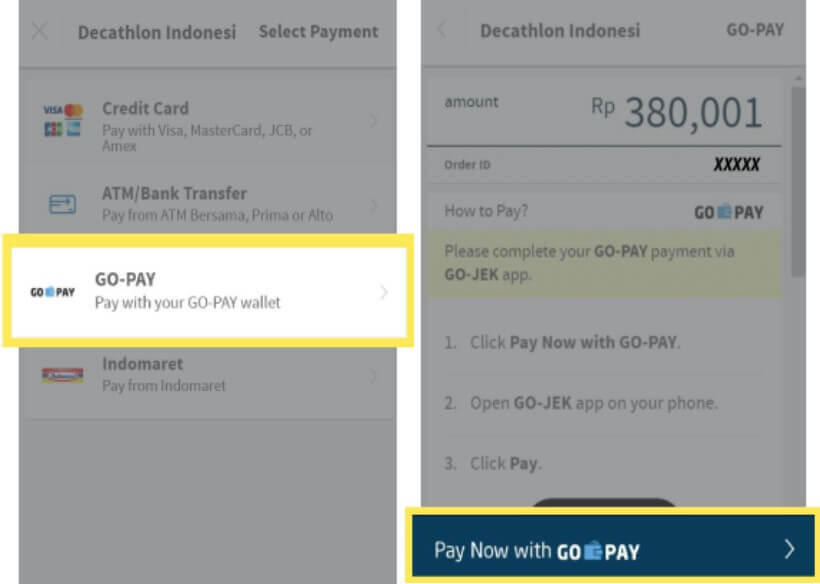 ● PAYMENT WITH AKULAKU
Make sure you already have Akulaku account and credit
Select "AKULAKU"

Click "PAY NOW" then you will be directed to my payment center page

Log in to your Akulaku account by entering your mobile number and password

Choose the down payment and tenor you prefer

Enter the OTP verification code sent to your cell phone then click "Konfirmasi"

Choose your desired payment method

Your transaction is complete

*Minimum transaction IDR10,000
● PAYMENT WITH CASH ON DELIVERY
Cash on Delivery is only available for JABODETABEK area
At the checkout page, make sure to select this shipping method: "Cash On Delivery - JABODETABEK"

At the payment step, please choose "Pay by Cash On Delivery"

You're done. Please pay at the time of the courier arrives
● PAYMENT WITh SHOPEEPAY/Other e-WALLET
Choose " "ShopeePay/Other e-Wallet" on the payment menu

Click on " Pay Now" to get the QR Code

Open your Shopee App on your mobile device
Scan the QR Code and click "Next"
Re-Check your payment details and click "Pay now"
● PAYMENT WITH KREDIVO