IDR250,000.00
-30%
IDR175,000.00
Tax included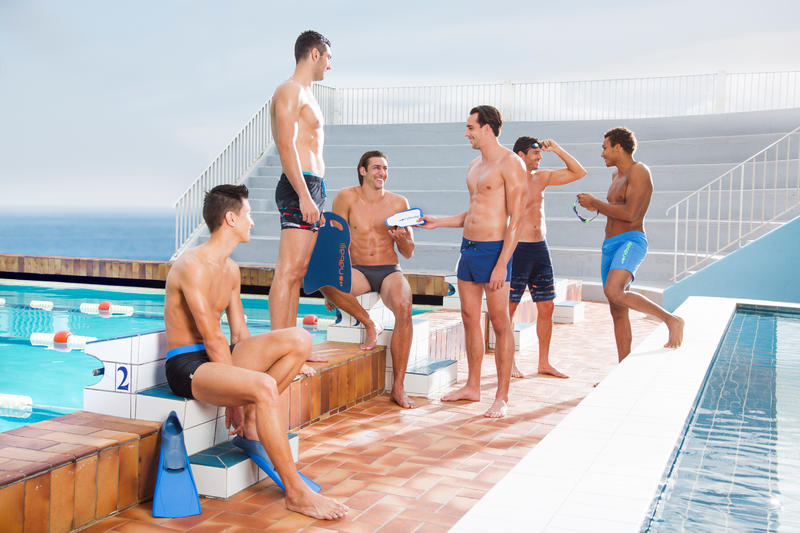 IDR250,000.00
-30%
IDR175,000.00
Tax included
100 Long Black
Description
Designed for beginner swimmers who are starting to swim and need ease, comfort and good coverage.

* Availibility stock in our website and store are the same. All orders are following stock availability at Decathlon Alam Sutera Store. If you wish to order from another store (Decathlon Bekasi/ Decathlon Taman Anggrek) please contact our team: 08174848448
This product is currently out of stock or unavailable
More than 60 sports
2-year warranty minimum
Free in-store pick-up
Free return & exchange
BENEFITS
Chlorine resistance
more than 100 hours of use: recommended for occasional use
Stability
Swim shorts offer a medium level of support at waist level
Freedom of movement
The fabric does not cling to the legs for good freedom of movement
Quick drying
Fabric with water repellent treatment dries quickly and does not retain water.
Adjustable
Easy to adjust fitting around waist thanks to its drawcord.
TECHNICAL INFORMATIONS
STYLE
SHORTS – length 44 cm A swimming swimsuit should primarily favour comfort. It should enable you to move with ease. That is why it is important to choose the shape of your swimwear carefully. The swim shorts cut is comfortable to wear with an elasticated waistband and outer drawstring. Lightweight and comfortable, perfect for everyone!
---
MATERIAL
Very comfortable and soft with excellent stretch properties Chlorinated water can be harmful to swimsuits which are used repeatedly in the swimming pool. The elastane fibre that gives the material its stretch properties and therefore makes it comfortable is also fragile when in contact with chlorine. If you swim occasionally, this material will be fine for you, otherwise opt for a 100% polyester material.
---
Score to compare the environmental impact of products
The environmental impact of the product is calculated over its entire life cycle and with different indicators. An overall score (ABCDE) is attributed to help you easily identify the products with the best environmental performance by comparing products of the same type with one another (T-shirts, trousers, backpacks, etc.). Decathlon chose to apply this voluntary environmental labelling scheme. For more information, visit: http://sustainability.decathlon.com/
---