IDR100,000.00
-40%
IDR60,000.00
Tax included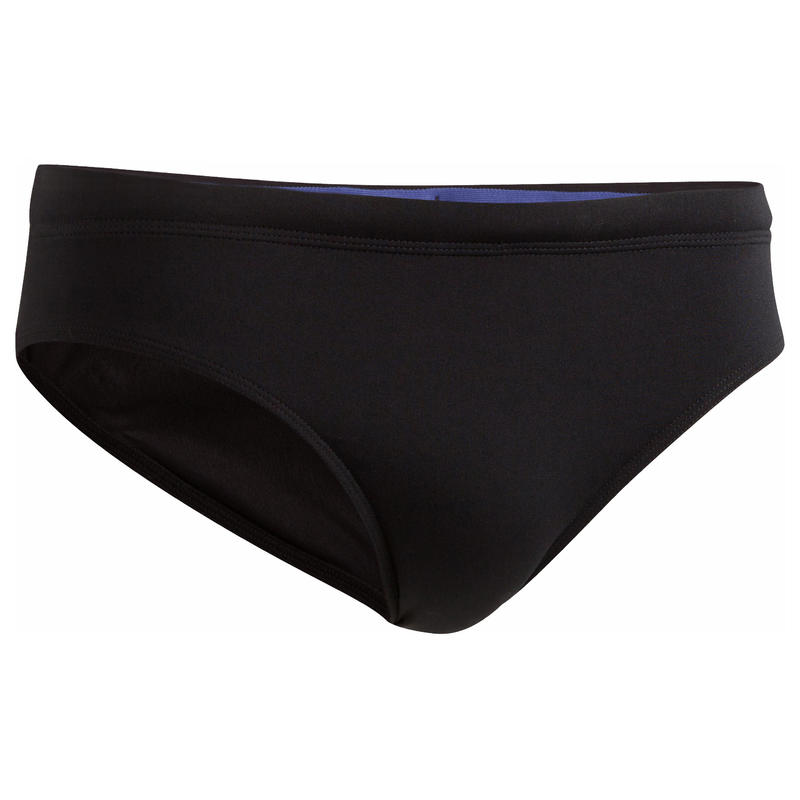 IDR100,000.00
-40%
IDR60,000.00
Tax included
900 PLUS MEN'S SWIMMING BRIEFS - BLACK
1 of 1 people recommends this product
Description
Designed for advanced swimmers looking for performance and good hydrodynamics, as well as support.

* Availibility stock in our website and store are the same. All orders are following stock availability at Decathlon Alam Sutera Store. If you wish to order from another store (Decathlon Bekasi/ Decathlon Taman Anggrek) please contact our team: 08174848448
This product is currently out of stock or unavailable
More than 60 sports
2-year warranty minimum
Free in-store pick-up
Free return & exchange
BENEFITS
Chlorine resistance
more than 200 hours of use: recommended for regular use.
Freedom of movement
Excellent thanks to the shape that allows you to move your legs with ease.
Stability
Swim briefs provide good support to the buttocks.
Adjustable
Easy to adjust fitting around waist thanks to its drawcord.
TECHNICAL INFORMATIONS
STYLE
SWIMMING TRUNKS – side height 7 cm A swimming swimsuit should primarily favour comfort. It should enable you to move with ease. That is why it is important to choose the shape of your swimwear carefully. The cut of swimming briefs or trunks is classic and timeless, providing great support and plenty of freedom of movement.
---
MATERIAL
100% Polyester Our engineers have developed a Polyester based textile and replaced the elastane fibres with PBT fibres that give it sufficient elasticity to ensure user comfort whilst protecting it against the damaging effects of chlorine. The benefits of this PBT thread are - quick drying. - only loses 3 to 4% resistance throughout its lifespan. - resists light damage: even the brightest of colours will retain their colour-fastness.
---
AQUARESIST TECHNOLOGY
Products bearing the AQUARESIST label are guaranteed to deliver chlorine resistance throughout their lifespan. They will keep their elasticity and be resistant to light. For these reasons they are recommended for regular or intensive pool use.
---
Score to compare the environmental impact of products
The environmental impact of the product is calculated over its entire life cycle and with different indicators. An overall score (ABCDE) is attributed to help you easily identify the products with the best environmental performance by comparing products of the same type with one another (T-shirts, trousers, backpacks, etc.). Decathlon chose to apply this voluntary environmental labelling scheme. For more information, visit: http://sustainability.decathlon.com/
---