IDR250,000.00
-22%
IDR195,000.00
Tax included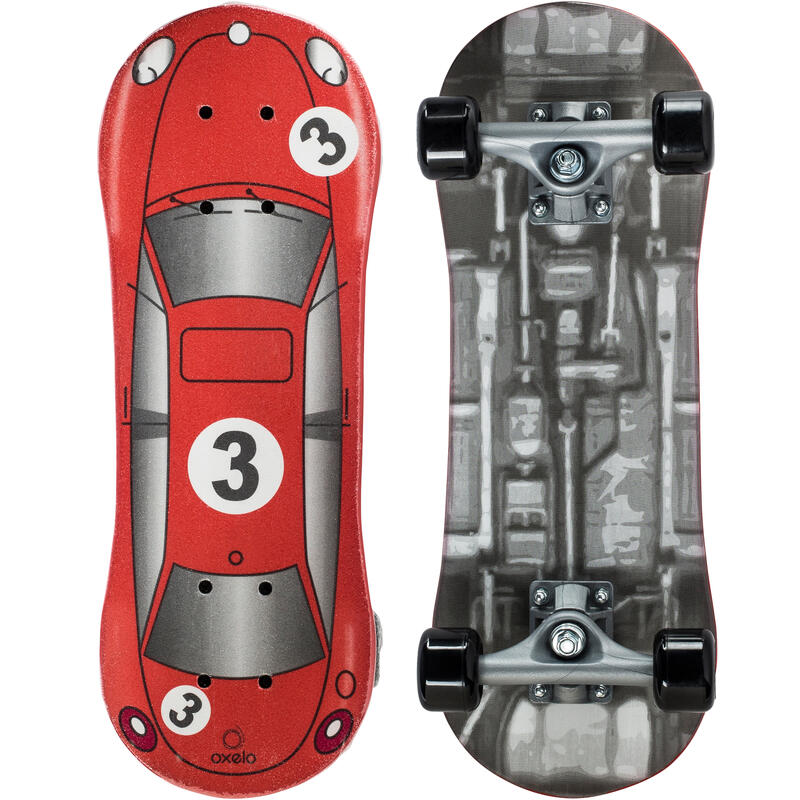 IDR250,000.00
-22%
IDR195,000.00
Tax included
Play 1 Red Racer Kids' Skateboard
Description
young children wanting to try out skateboarding seated, on their knees or standing. 

* Availibility stock in our website and store are the same. All orders are following stock availability at Decathlon Alam Sutera Store. If you wish to order from another store (Decathlon Bekasi/ Decathlon Taman Anggrek) please contact our team: 08174848448
This product is currently out of stock or unavailable
More than 60 sports
2-year warranty minimum
Free in-store pick-up
Free return & exchange
BENEFITS
Ease of learning
Composite deck with plastic trucks and wheels.
Stability
Wide wheels and deck.
Glide quality
Slow rolling speed for safely learning to skateboard.
TECHNICAL INFORMATIONS
Deck size
Dimensions: 20.86" (53.5 cm) x 7.48" (19 cm). Composition: 7-ply birch wood Kids' deck to get started with skateboard
---
Wheels & bearings
Dimensions: 55 mm Composition: 100% PVC. Glide index: ABEC 1.Slow rolling speed for safely learning to skateboard.
---
Trucks (to mount the wheels)
Polyethylene trucks
---
How much does this skateboard weigh?
1.9 kg
---
How are our products tested?
All our decks are tested in the laboratory. These tests ensure that all European standards for skateboard/longboard decks are met. Wear tests are also carried out. As well as lab tests we do field tests - some measured and others based on the testers' opinions - to really put the product through its paces. The result: a thoroughly proven product.
---