IDR150,000.00
-50%
IDR75,000.00
Tax included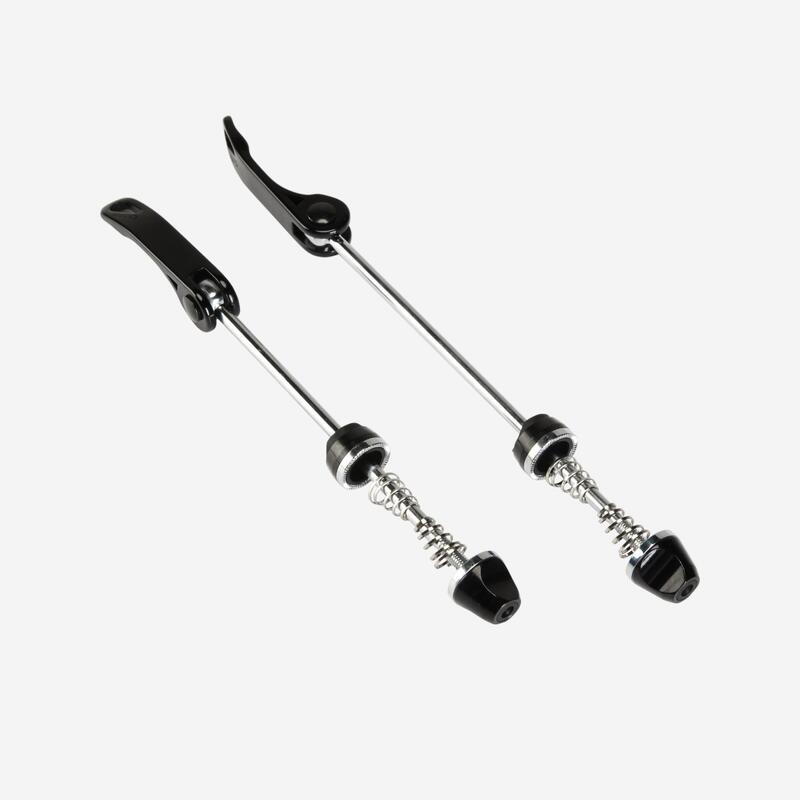 IDR150,000.00
-50%
IDR75,000.00
Tax included
Mountain Bike Quick Release - Front and Rear
Description
These quick releases are designed to attach a wheel to a hollow 9mm axle.

* Availibility stock in our website and store are the same. All orders are following stock availability at Decathlon Alam Sutera Store. If you wish to order from another store (Decathlon Bekasi/ Decathlon Taman Anggrek) please contact our team: 08174848448
This product is currently out of stock or unavailable
More than 60 sports
2-year warranty minimum
Free in-store pick-up
Free return & exchange
BENEFITS
Compatibility
For front and rear mountain bike wheels.
Durability
Structure: 80% Steel, 20% Aluminium.
Easy assembly / dismantling
For hollow 9mm axles.
Allows tool-free removal of the wheel without forcing
TECHNICAL INFORMATIONS
Compatibility
For hollow 9mm axles.
---