IDR120,000.00
-4%
IDR115,000.00
Tax included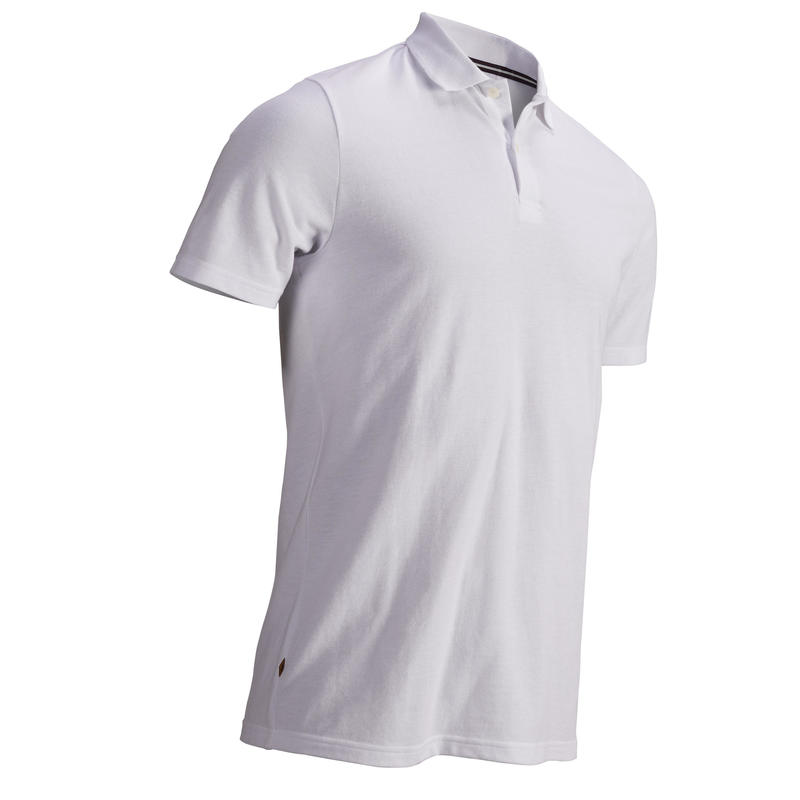 IDR120,000.00
-4%
IDR115,000.00
Tax included
500 Men's Golf Short Sleeve Temperate Weather Polo Shirt -
1 of 1 people recommends this product
Description
Our golfing designers developed this short-sleeved polo shirt for mild-weather golfing at apparent temperatures of 10°C to 25°C

* Availibility stock in our website and store are the same. All orders are following stock availability at Decathlon Alam Sutera Store. If you wish to order from Decathlon Bekasi/ Mall Taman Anggrek please contact our team: 08174848807 (Bekasi) / 0817730472 (MTA)
This product is currently out of stock or unavailable
More than 60 sports
Various sport activities
Free in-store pick-up
Free return & exchange
BENEFITS
Freedom of movement
Flexible fabric and cut perfectly suited to range of golf swing motion.
Moisture management
Material dries 1.5 times faster than standard cotton.
TECHNICAL INFORMATIONS
Sizing information
In the picture, our model is wearing a size M and measures 1.87 metres.
---
The details that make all the difference
Polo-shirt's length ensures lower back and stomach are well covered even when finishing swing. It has been designed with a two-button placket, letting you raise the collar to protect the back of your neck from the sun.
---
Inesis product design
We develop our products to provide you with comfortable clothes to play the game whatever your level of skill. Our team of golf enthusiasts design each INESIS product after having observed and listened to users, to make golf always synonymous with enjoyment.
---
A rating for comparing products environmental impact
The product's environmental impact is calculated throughout its life cycle and with different indicators. An overall ABCDE rating is performed to help you easily identify the products with the best environmental performance by comparing the same type of products with each other (t-shirts, trousers, backpacks). Decathlon is a committed stakeholder in this environmental labelling approach. Web: Sustainability.decathlon.com Video: https://youtu.be/8t63KkRwn_8
---