IDR100,000.00
-40%
IDR60,000.00
Tax included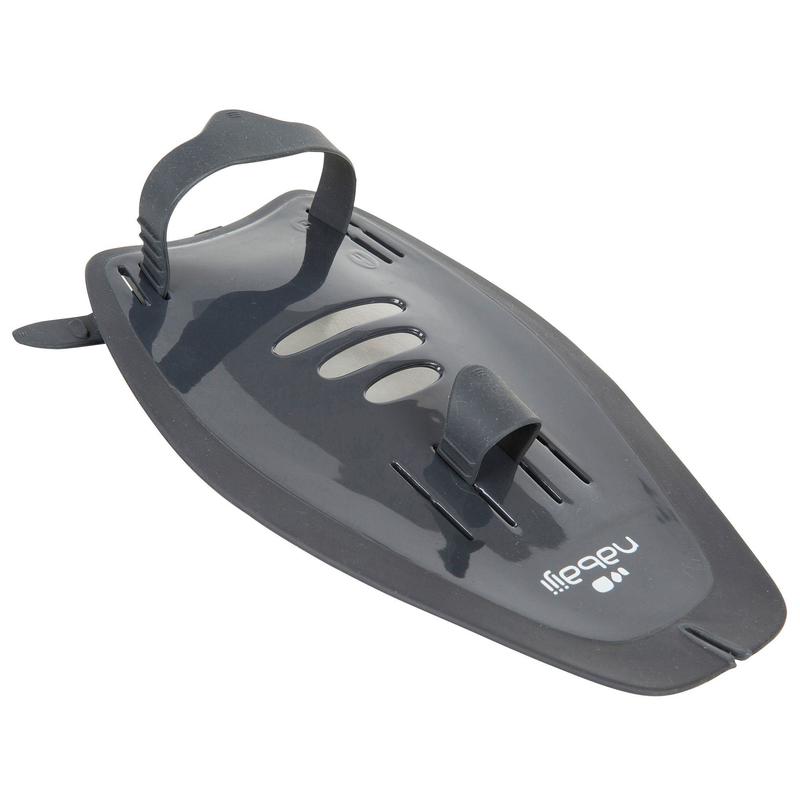 IDR100,000.00
-40%
IDR60,000.00
Tax included
500 SWIMMING PADDLES, SIZE M, SILICONE STRAP GREY
Description
Designed for intermediate swimmers wanting to build upper body strength and improve their swimming technique.

* Availibility stock in our website and store are the same. All orders are following stock availability at Decathlon Alam Sutera Store. If you wish to order from another store (Decathlon Bekasi/ Decathlon Taman Anggrek) please contact our team: 08174848448
This product is currently out of stock or unavailable
More than 60 sports
Various sport activities
Free in-store pick-up
Free return & exchange
BENEFITS
Propulsion
Good propulsion thanks to the surface of the paddle, which increases resistance.
Anatomic design
Ergonomic shape for good stability while swimming.
Easy assembly / dismantling
Stretchy to correctly adjust the finger and wrist positions.
TECHNICAL INFORMATIONS
SAFETY:
The paddle has a supple plastic edge to prevent injuries in the event of an impact in the pool.
---
RECOMMENDED AGE
Swimming paddles can be used by swimmers for an upper body workout from 14 years in size M for children of an average build.
---
WHAT IS IT FOR?
A swim paddle is a piece of swim training equipment that allows you to build upper body strength. Increases propulsion and speed in the water Lets you feel each stroke. 3 sizes of paddles available (larger or smaller for more or less push against the water = power or frequency training).
---