IDR155,000.00
-35%
IDR100,000.00
Tax included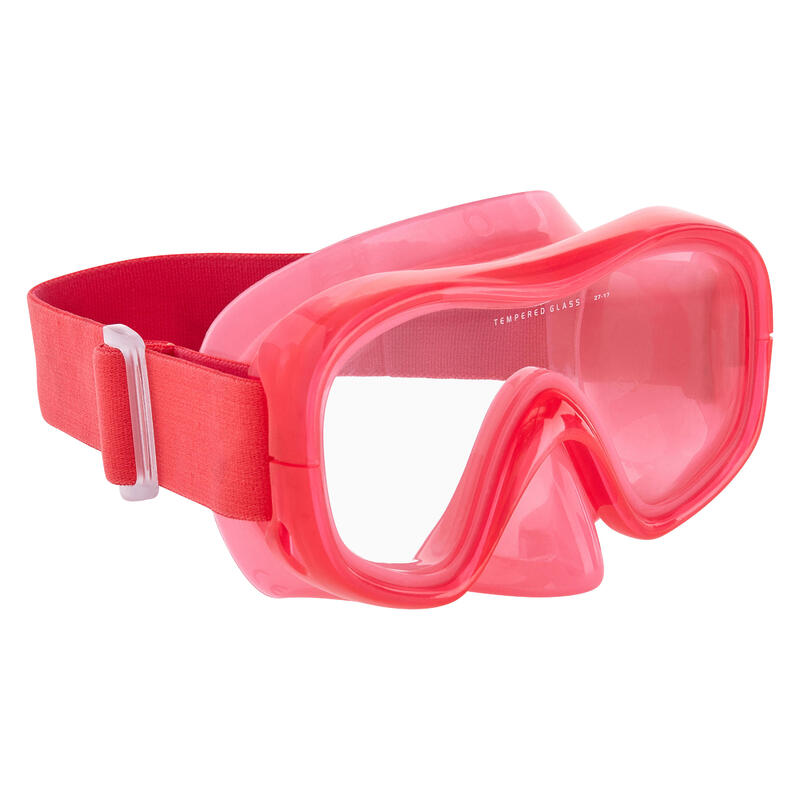 IDR155,000.00
-35%
IDR100,000.00
Tax included
Frd 120 Freediving Mask
Description
Our team created this mask for adults who are just starting freediving apnoea. It allows them to observe underwater life during short freedives.

* Availibility stock in our website and store are the same. All orders are following stock availability at Decathlon Alam Sutera Store. If you wish to order from another store (Decathlon Bekasi/ Decathlon Taman Anggrek) please contact our team: 08174848448
This product is currently out of stock or unavailable
More than 60 sports
2-year warranty minimum
Free in-store pick-up
Free return & exchange
BENEFITS
Anatomic design
Comfortable and waterproof thanks to the silicone skirt. 3 sizes available.
Easy dressing
The expandable strap protects your hair. The snorkel holder is integrated.
Durability
Better scratch resistance thanks to the tempered mono-lens (sizes M & L).
TECHNICAL INFORMATIONS
Sizing
For children from 6 to 10 years, we recommend size S. From the age of 10, size M is recommended for thin faces and size L covers larger faces.
---
Silicone
Silicone is an extremely flexible material. A silicone skirt fits flexibly to the contours of the face, creating a watertight seal.
---
Tempered glass lens (sizes M & L), polycarbonate lens (size S)
Tempered glass is two to five times more durable than traditional glass. It is more scratch resistant than a polycarbonate lens. In case of a major shock, it breaks into small pieces, reducing the risk of a major accident. For the safety of children, size S is of polycarbonate.
---
Accreditation
Mask certified compliant with safety requirements according to European EN 250 standards. Certified by the INPP (French professional diving institute).
---
PVC-free
This mask contains no materials containing PVC.
---
What dimension? (Size M)
Width: 18 cm. Height: 11 cm. Thickness: 8 cm.
---
Mask weight (size M)
200 grams.
---
What is the difference between freediving and snorkelling?
At Subea, the Decathlon diving brand, we decided on a simple way to define the difference between our freediving and snorkelling products: From the moment you hold your breath and swim under the surface of the water even a few meters, it is freediving. Conversely, if one stays on the surface, this is snorkelling.
---
What is the SUBEA brand?
Tribord Diving is now called SUBEA, the Decathlon brand dedicated to underwater sports (snorkelling, scuba diving, spearfishing and free-diving). The markings on all our diving products will gradually be replaced. Why SUBEA? Because: "SUBaquatic Experiences are Amazing"! For more information: www.subea.com
---